The Quest for Innovation: Methods and Mindsets
Keywords:
Interdisciplinary Work, Design Research, Scientific Research, Research Methods, Material Systems, Design Thinking
Abstract
Innovation in the building industry has been lagging behind other fields, due in part to the fragmented nature of the field of construction, but also due to the lack of research methods that can effectively merge scientific and creative methods into a single approach. The paper discussed a novel method for interdisciplinary work at the intersection of computation, architectural design, engineering and material science. The approach was developed in the Material Processes and Systems Group at the Graduate School of Design at Harvard University.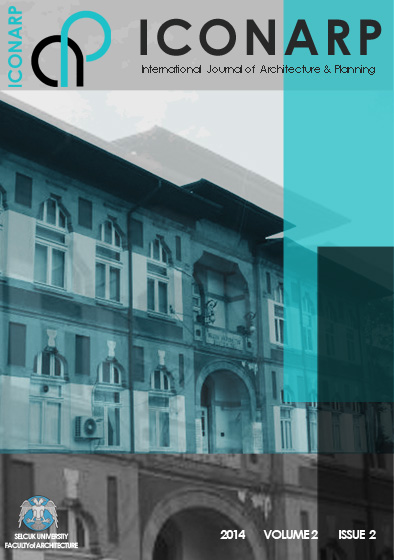 Downloads
How to Cite
Bechthold, M. (2015). The Quest for Innovation: Methods and Mindsets. ICONARP International Journal of Architecture and Planning, 2(2), 50–58. Retrieved from https://iconarp.ktun.edu.tr/index.php/iconarp/article/view/59
License
COPYRIGHT POLICY 
1. The International Journal of Architecture and Planning (ICONARP) open access articles are licensed under a Creative Commons Attribution-NonCommercial-NoDeriatives 4.0 International (CC BY-NC-ND 4.0). This license lets the author to share (copy and redistribute) his/her article in any medium or format.
2. ICONARP cannot revoke these freedoms as long as you follow the license terms. Under the following terms:
The author must give appropriate credit, provide a link to ICONARP, and indicate if changes were made on the article. The author may do so in any reasonable manner, but not in any way that suggests the ICONARP endorses the author or his/her use.
The author may not use the article for commercial purposes.
If the author remix, transform, or build upon the article, s/he may not distribute the modified material.
The author may share print or electronic copies of the Article with colleagues. 
The author may use the Article within his/her employer's institution or company for educational or research purposes, including use in course packs. 
3. The author authorizes the International Journal of Architecture and Planning (ICONARP) to exclusively publish online his/her Article, and to post his/her biography at the end of the article, and to use the articles. 
4. The author agrees to the International Journal of Architecture and Planning (ICONARP) using any images from the Article on the cover of the Journal, and in any marketing material. 
5. As the author, copyright in the Article remains in his/her name. 
6. All papers should be submitted electronically. All submitted manuscripts must be original work that is not under submission at another journal or under consideration for publication in another form, such as a monograph or chapter of a book. Authors of submitted papers are obligated not to submit their paper for publication elsewhere until an editorial decision is rendered on their submission. Further, authors of accepted papers are prohibited from publishing the results in other publications that appear before the paper is published in the Journal.